Pennsylvania (Bucks & Montgomery County) Area Cost Comparison
If you are looking for information about how much cremation services cost in the Bucks & Montgomery counties, I know that it can be quite confusing. That's why I have researched a comparison of local cremation service providers for you. Please see the comparison chart below.
The prices below are for "Direct Cremation" costs and include professional services of funeral director and staff, transfer of deceased from place of death to the place of cremation, refrigeration of non-embalmed remains, and cremation fee.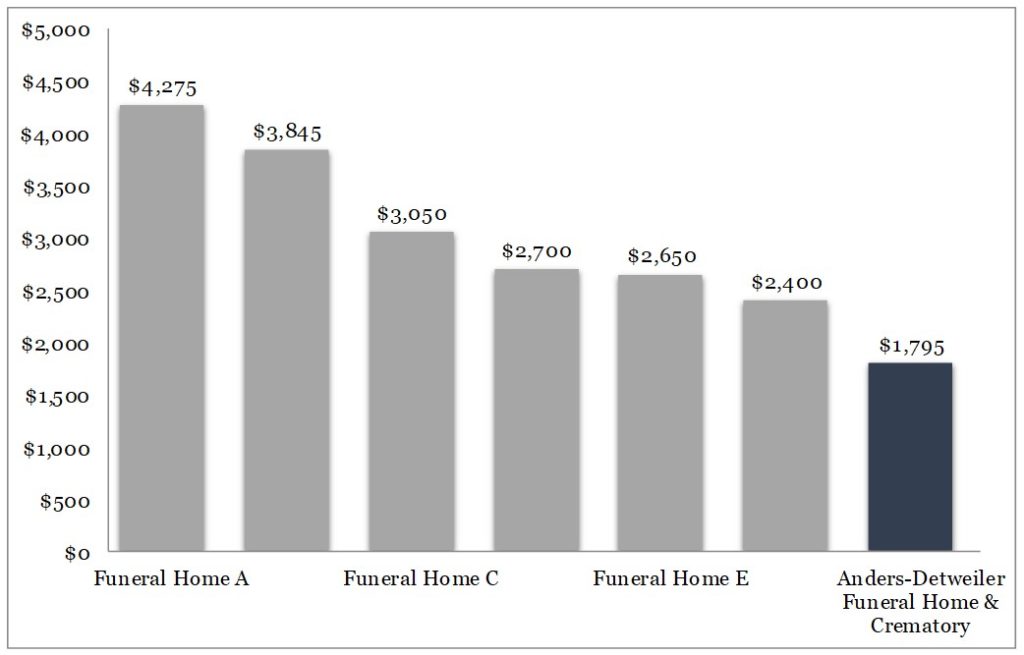 The pricing intelligence shown above was gathered in February 2019 using telephone inquiries as well as General Price List verifications to ensure that prices were comparing "apples to apples." The prices are accurate, based upon the information obtained or received during the survey. The reason names of providers are not listed is that I chose not to embarrass or pick on any funeral provider, just an easy way for families to compare costs.