1: Online Cremation Arrangement Page
Click "A Death Has Occurred" button.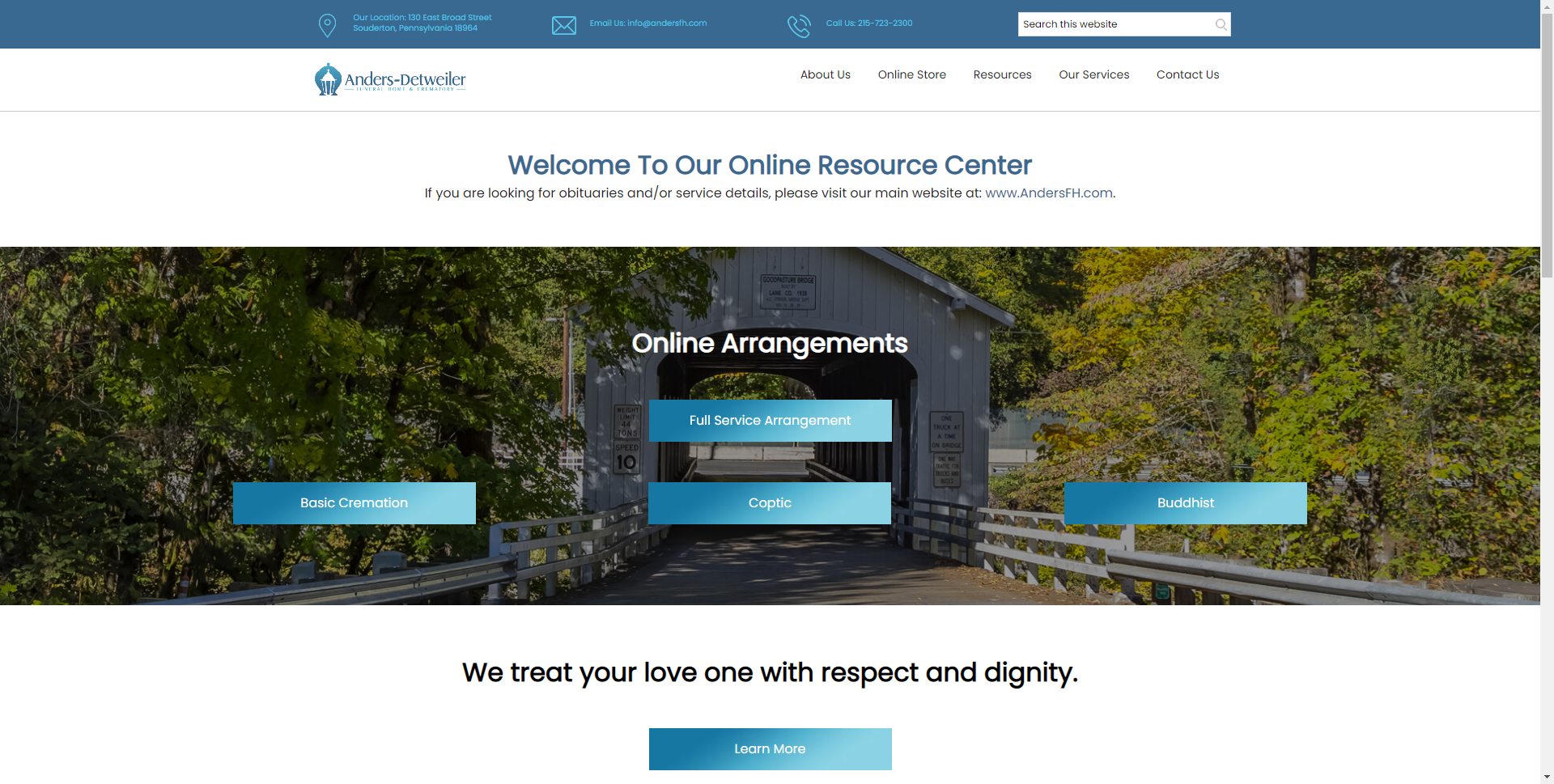 2: Basic Package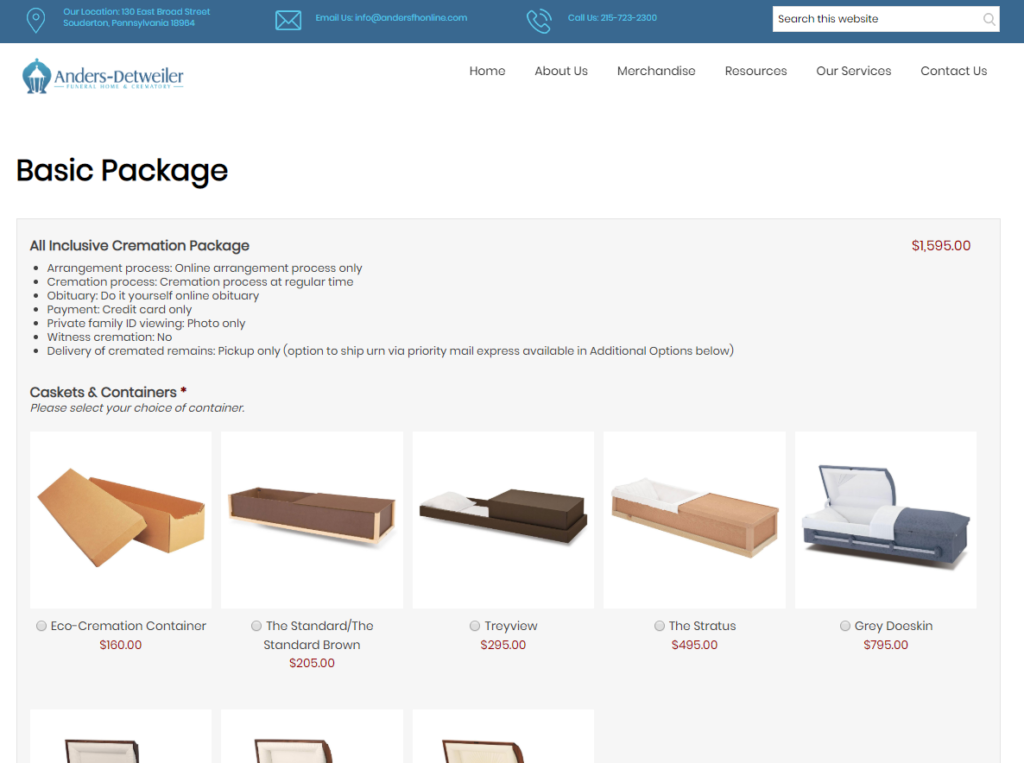 3: Checkout
You will be redirected to www.AndersfFHOnline.com/checkout.
Complete Billing Address fields.
Complete Additional Information fields (who the arrangement is for).
Enter credit card information.
Click "Place Order" button.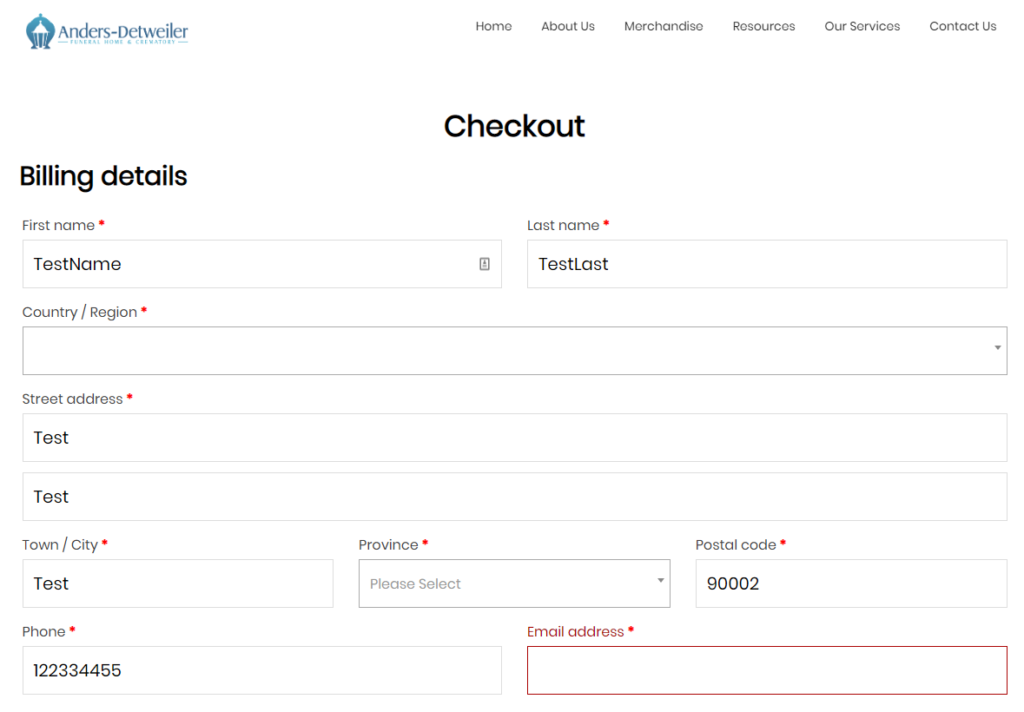 4: Order Received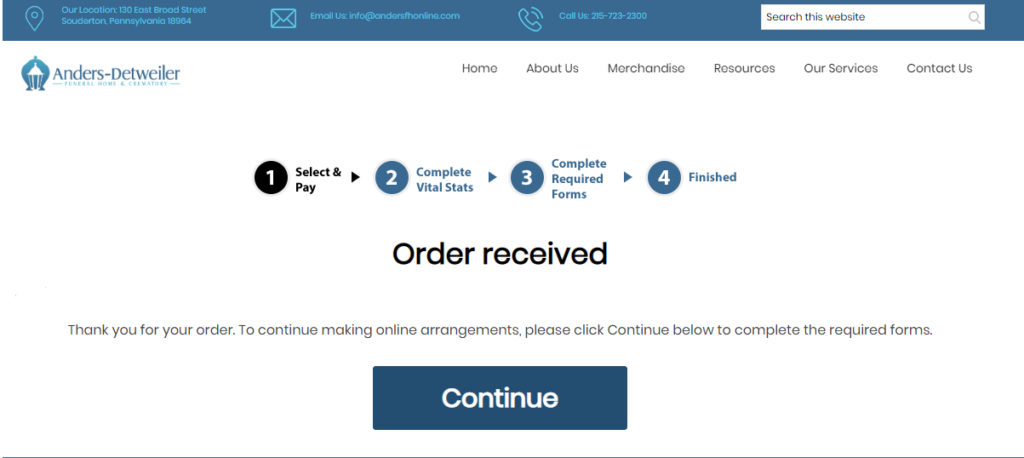 5: Online Arrangement Form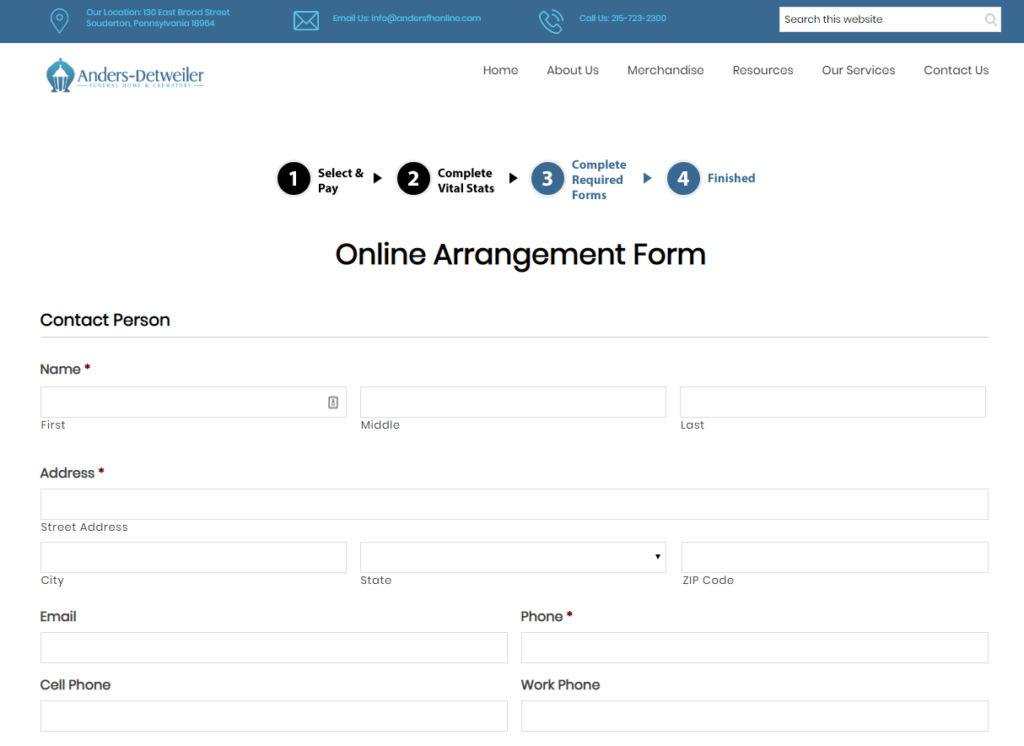 6: Online Secure Form
Read instructions
Click on button for the first form. Form will open in new browser window, SignNow.
Read each form, complete fields, and submit. Close SignNow browser window.
Return to browser tab for www.AndersfFHOnline.com/online-secure-forms.
Repeat process for each form.
Complete Acknowledgement Form fields.
Click "Submit" button.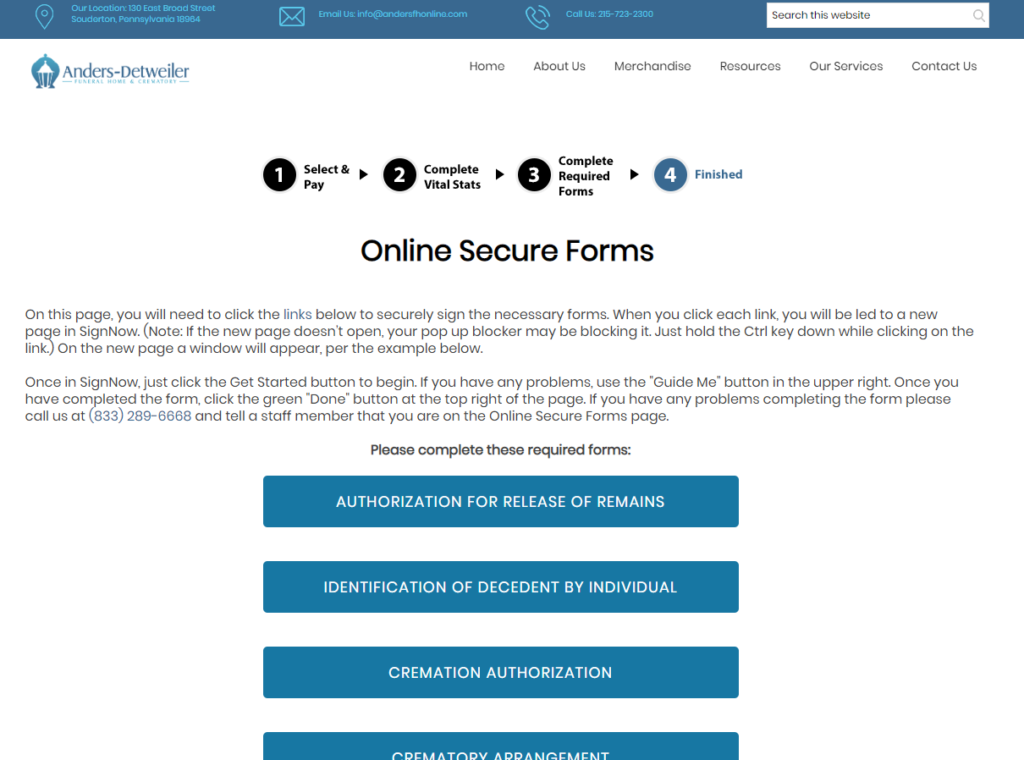 7: Thank You
Read message on page – no other tasks to do.